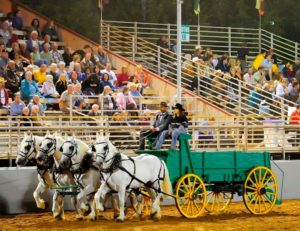 For more than 30 years, Grass valley has been home to the annual Draft Horse Classic. It is most often held during the month of September and everyone enjoys coming out to see the horses in action. For more information and a list of current title holders; you can visit the Nevada County Fair on their website. You will also be able to purchase tickets to the big show well in advance. Most often, the draft horse show tickets are available in May.
About the Horses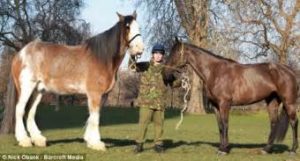 Draft horses are work horses. They are large animals that can pull a lot of weight. These competitions enable them to show of what they are able to do. They show off how much weight they can pull and their sheer size. Some of the tallest draft horses are 68 inches or 17 hands tall at their back. They can weigh in at around 2,000 pounds. A thoroughbred horse, on the other hand, average around 60 inches to the withers and about 1,000 pounds. That is quite a difference in size, which is why they are work horses.
Competitions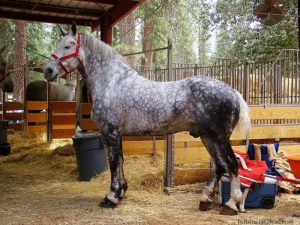 There are several shows throughout the weekend for you to enjoy. The competitions will include the Singles, hitch, the farm wagon, lady pairs, three and four abreast, and a six-up driving competition as well as many other events. There will also be musical entertainment, art shows, and much more for you and your family to see. In general, it is an affordable, good time that you will not want to miss out on.