Accommodations at The Fairgrounds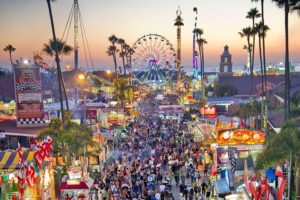 Within most of the larger counties around the United States, there is a designated fairgrounds area. In this area, a variety of events may take place and if it happens to be in a large city, people may come from all around to take part in the carnival circuit when it comes to that area. In those areas, most fairs and carnivals are anticipated from one year to the next, by people who live not only in that county, but by people all over the state. This is why most counties are taking a closer look at the accommodations at the fairground, and taking them to a whole new level.
Big Carnivals and More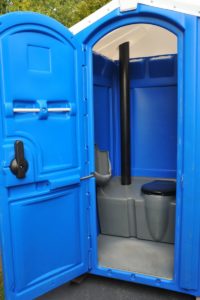 Fairgrounds may become temporary homes to carnivals, state fairs, rodeos, concerts, circuses, and more large scale outdoor events. This makes them a big deal for all counties. They bring in money to the community and draws crowds unlike all other types of events may do. Carneys who may have never been in the area are brought in in large groups to run the events. The larger the event, the more people, the more certain accommodations will matter. One of the biggest things people are taking a closer look at is the portable toilets that are usually found at fairgrounds. They are often smelly and unpleasant to be inside of since they are hot, dirty, and not stocked very well.
Upgrading Private Accommodations
Instead of having portable potty accommodations, many fairgrounds are moving to a more permanent solution. They are tired of bringing in truckloads of toilets that leave people ready to leave the events because of nature's call. Permanent toilets can stay on-site and ready when an event comes to town. They can be used by fair-goers, carneys who may be camping out, and other people who may need to stay an extended period of time at the fairgrounds. The county simply has to decide on placement for the stalls and the right type of toilets.
The Right Solution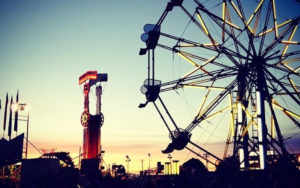 The size of the fairgrounds will play a major part in where you want to place the permanent toilets. It will also determine the number of available stalls you want for both men and women in that area. You may have to invest in a few buildings to set everything up, but those who visit the fairgrounds will be happy with whatever "real" toilets are there. If you want to use an existing building and simply create bathrooms there, you will want compact toilets. You may also want to make sure they have a high-pressure flush with very little water required. This will help with cleanliness in the bathroom and that toilet paper will not get left behind in the bowl. A great consideration for most fairgrounds is the Toto Aquia and you can read more about it here to see if it may meet the needs of your favorite fairground. Regardless of which permanent toilet solution you choose for your county fairgrounds, visitors will be happy that you upgraded the accommodations, even if you do still choose to put portable toilets around as well.