Explore All Grass Valley Offers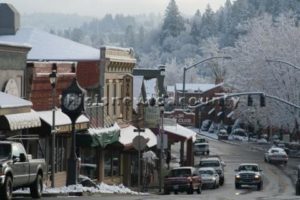 There are a lot of things to explore in and around Grass Valley. There are numerous stores to shop in and draft horses to see. You will have the opportunity to watch shows and stay in one of the beautiful bed and breakfasts, but there is also more that you can see if you venture just outside of town. Nature is a great way to explore all Grass Valley offers its visitors.
The Things You Will See
Outdoor lovers enjoy visiting this area because it offers so much to see. There are nearby state parks that you can tour by hiking or biking. You have the option to visit the small town of Rough and Ready or other places within Nevada County. There are forests to enjoy if you love wildlife and if you prefer fishing, there are several ponds and lakes nearby. Within a short time, you can even be exploring the Tahoe National Forest or see what the mountains have to offer.
Nature at Its Best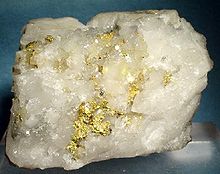 By visiting the mountains, you have the ability to take extreme camping trips just outside of Nevada County. You can go RVing or camping in a tent if you want to get back to nature. It is all about what you want to do. Either way, there will plenty of photo opportunities and a great time waiting for you. The Empire Mine State park is a great place to enjoy walking or horseback riding while seeing the oldest, longest, and richest gold mines in California.
Go Big and Play Hard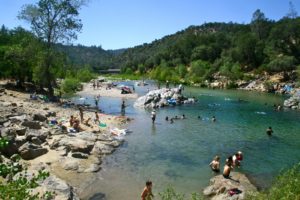 Camping outdoors is not always fun for every person in your group, but there are several options that may make it easier for your family to enjoy. An RV is obviously the best solution, but it is not always practical. If you want to explore everything there is to see, be it wildlife or finding a swimming hole that is nearby; your family can enjoy it. You just want to make sure you take along sunscreen, insect repellent, and other necessary items. If you plan on a weekend outing, but you do not have an RV, you may also look into one of the many portable toilet solutions, which can help when nature calls. This may be the key to encouraging your family to enjoy all that Mother Nature has to offer since many people do not enjoy the idea of squatting in the woods.
What Will You Enjoy Most?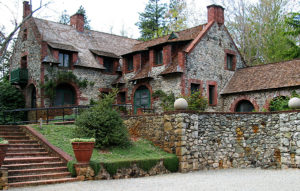 There are so many things you can enjoy in Grass Valley California and the surrounding area, you may want to spend a little time doing everything. There are historic sites, a mountain range, and a lot more all around. It is ideal for families who are interested in the "Gold Rush" era of California's history, but it is also great for people who simply want to have a great time. Where will you go and what will you do when visiting this beautiful area? We encourage you to see all that Nevada County has to offer.